Roundtables enable you to meet with peers in an exclusive business environment. An open forum to discuss issues within the industry and how to tackle them.
Roundtables are a crucial part of Space-Comm Expo, providing visitors a place to share opinions and thoughts in an open discussion, and listen to other points of view. It's also a fantastic opportunity to make connections and network.
Invitation Only
Each of our roundtables have been created bespoke to each topic, and your attendance is needed to ensure we have balanced and diverse viewpoints for each theme being discussed. Places are limited, so please don't miss out on the opportunity to provide your vital experience and knowledge.
Please note, roundtables are invitation only. To have access, you must have received an email confirmation from the event organisers to take part.
If you have any questions, please contact spacecomm@hubexhibitions.co.uk
2023 Roundtables sponsored by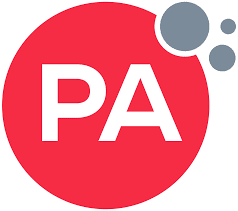 1 Hour
Roundtable Discussion
15-20
Pre-Qualified Participants
Face-to-face
With Industry Peers