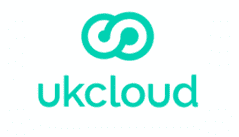 Business profile
UKCloud is the trusted sovereign multi-cloud provider that provides secure multi-cloud solutions, enabling organisations to drive value from data and achieve better outcomes.
Doing the right thing by customers and the environment. By delivering market leading sustainable cloud services to citizens whilst reducing organisational time, costs, and risk of digital transformation.
Accelerating digitalisation with local expertise and guidance. Our award-winning customer support and services teams are available to support and guide our customers throughout their digital journey.
Harnessing hybrid and multi-cloud services. Powering organisations to use an innovative multi-cloud platform from private to edge cloud, addressing existing and legacy IT as well as cloud native applications.
Uncompromising data security and integrity. Treating data as a national asset that needs protecting and nurturing to deliver the most valuable outcomes for our businesses and citizens.